CRM to WordPress Addon
Prefill form fields from CRM
You can auto populate form fields from CRM , Addon gets record from CRM using Primary key and you can send primary key via URL parameter. For example, prefill contact form with CRM contact using Contact ID as primary key.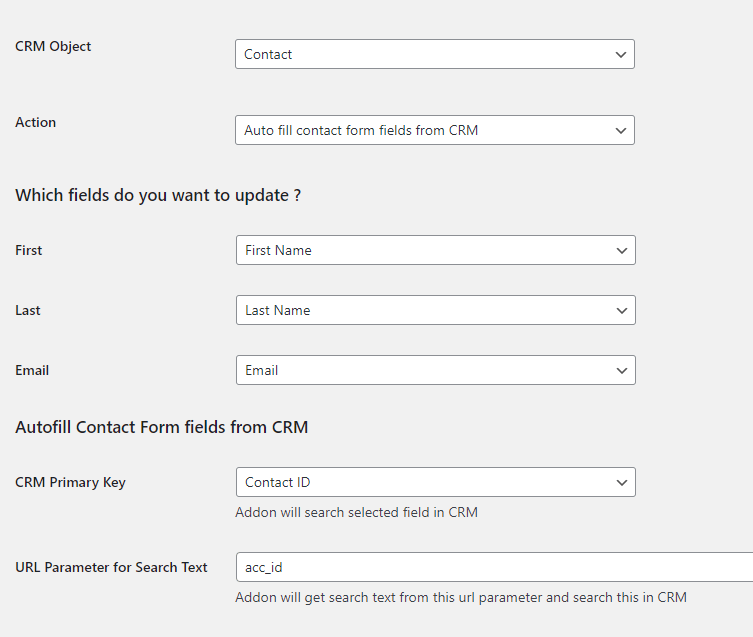 Convert any field to searchable field from CRM.
You can convert simple dropdown field to a search field, addon will find records from CRM according to user input.  For example , ask users to chose valid email from CRM contacts.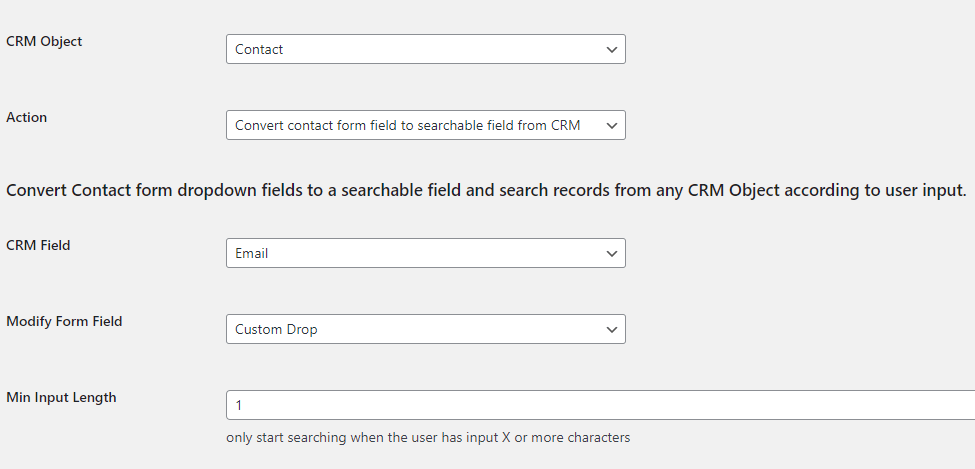 Synchronize CRM data to WordPress.
You can update wordpress entries from CRM. For example,  update CRM contact ID in contact form's entry field.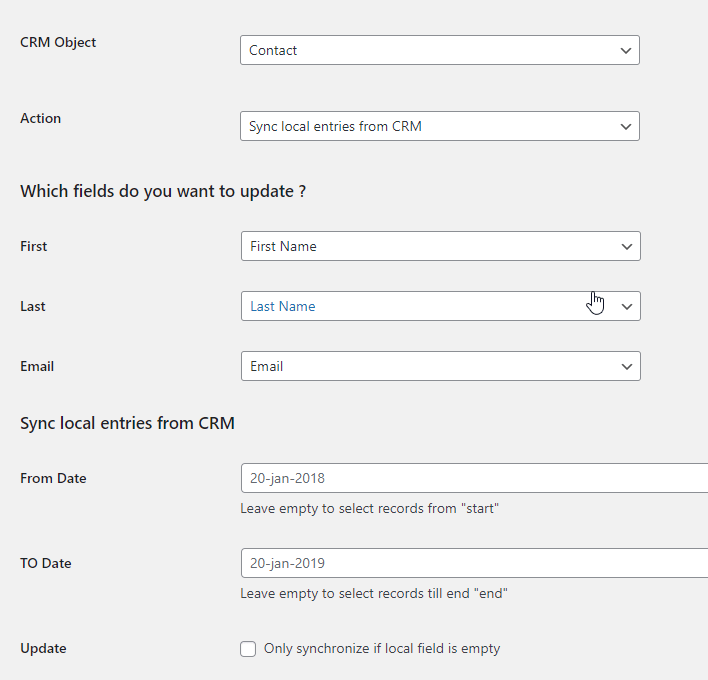 in wordpress go to "settings > crm perks addons" and activate "CRM to WordPress" addon , this addon is available in "developer – 25 license" package only.