WooCommerce Zendesk Integration
Show WooCommerce Orders in Zendesk Ticket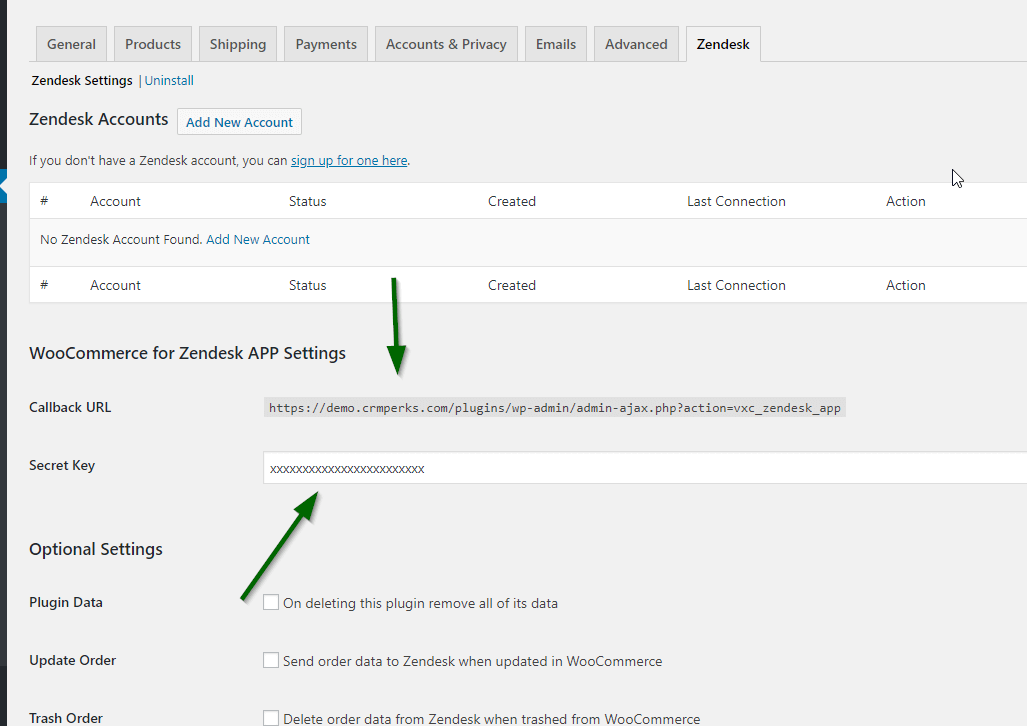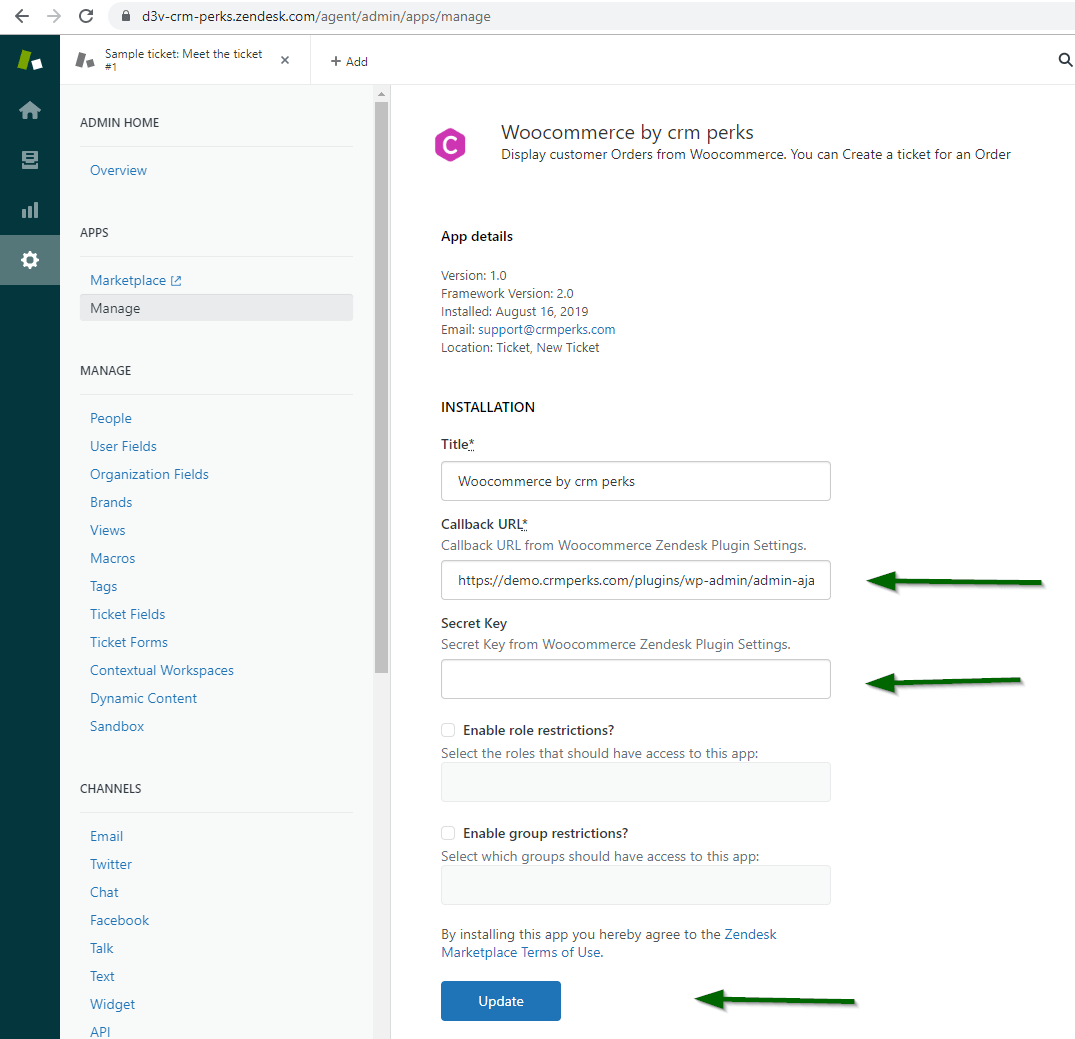 Create a Ticket in Zendesk from WooCommerce Order
If you want to create a ticket Zendesk from WooCommerce Order then connect your Zendesk account to WooCommerce.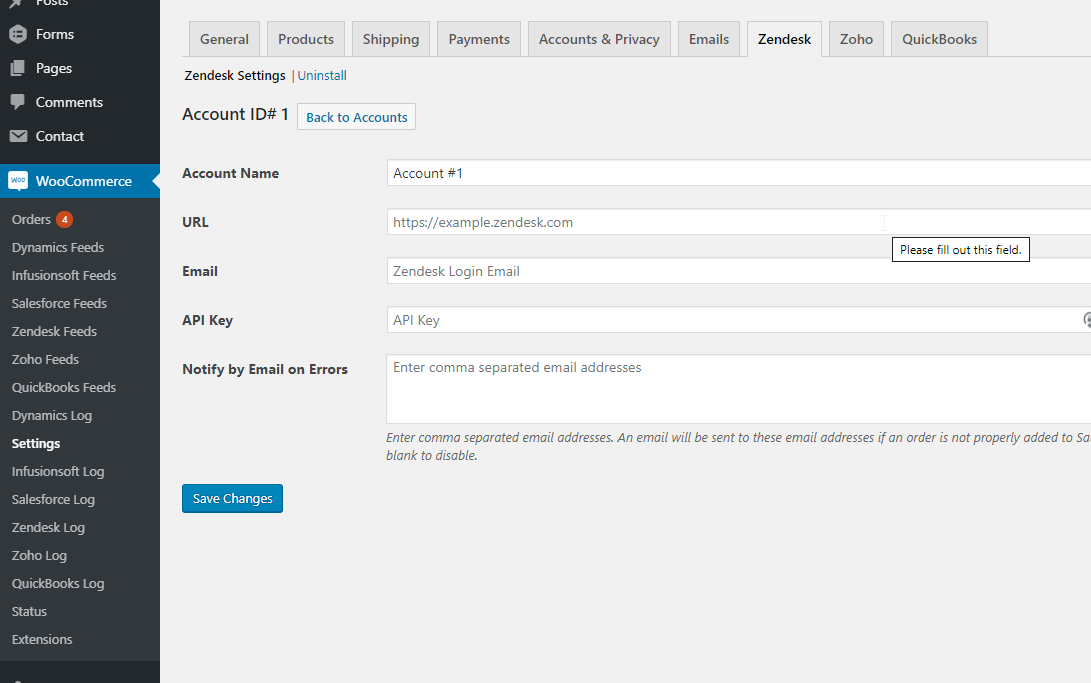 Copy API Key from Zendesk.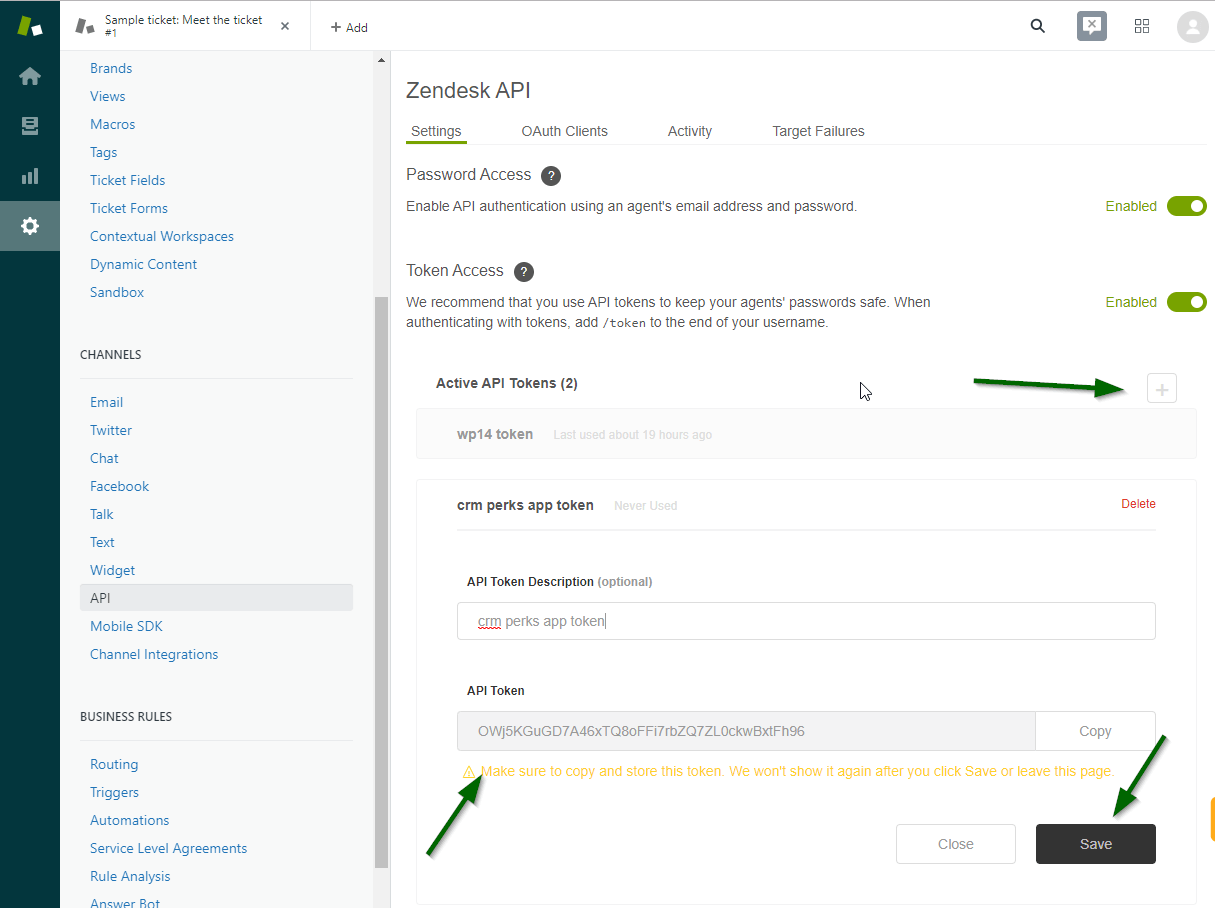 Create a Feed for sending data from WooCommerce to Zendesk. Map WooCommerce fields to Zendesk fields.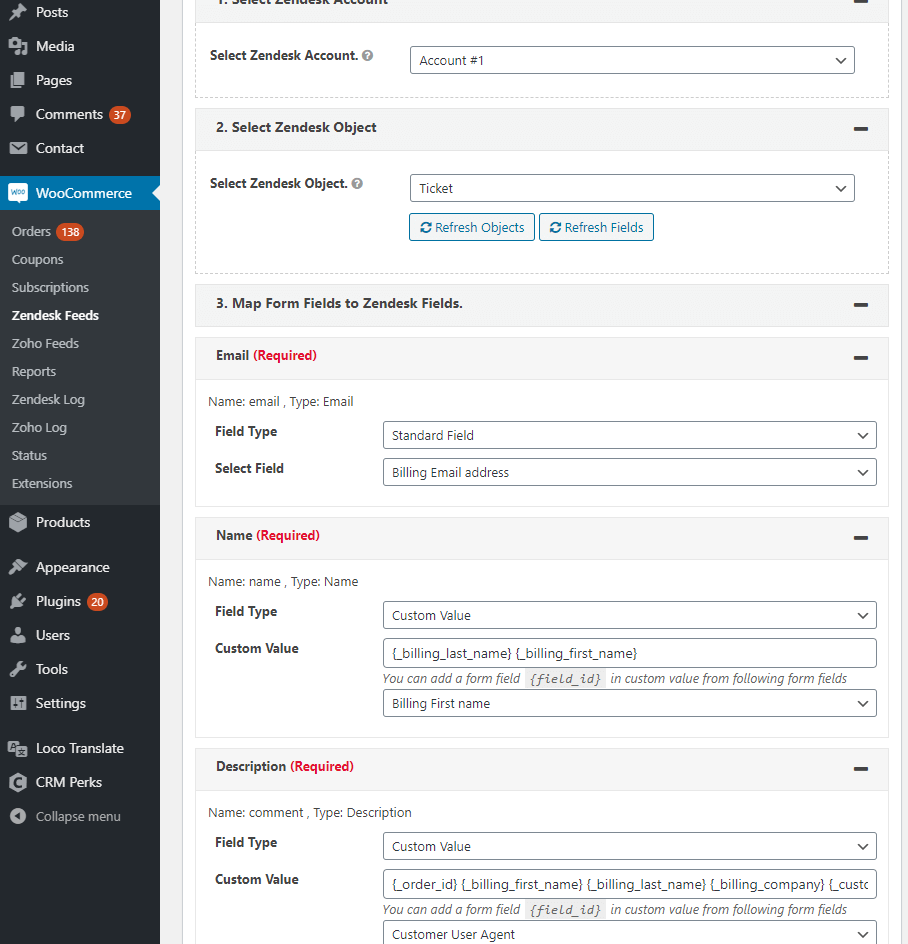 All New Orders will be automatically sent to Zendesk. You can open any WooCommerce Order and click "Send to Zendesk" button.