Post data from WordPress to Zoho
Connect your Zoho account
Go to WooCommerce -> Settings -> Zoho click "New Account" button then select Zoho datacenter and service. Finally click "Login with Zoho" button.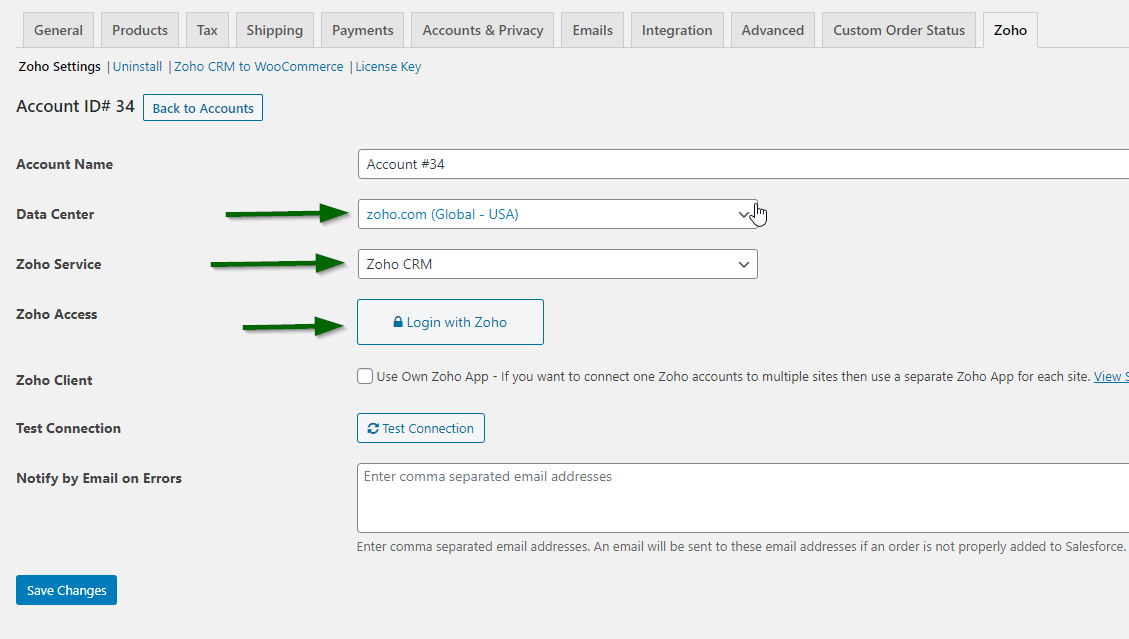 Install any of our Zoho plugin then create a feed for Contact/Account/Lead. Map required fields in feed , set primary key (if needed).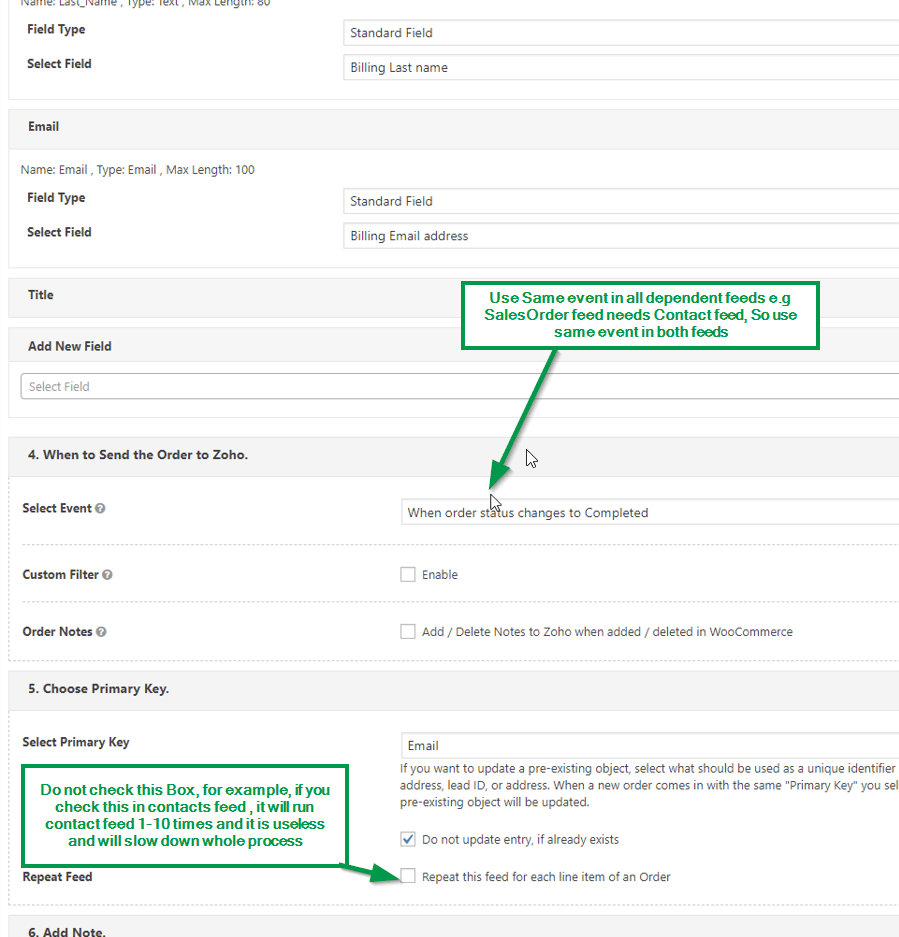 SalesOrder, Deal, Invoice Feed for Zoho CRM
Create a Second feed for SalesOrder or Deal/Potential or Invoice. Map required fields.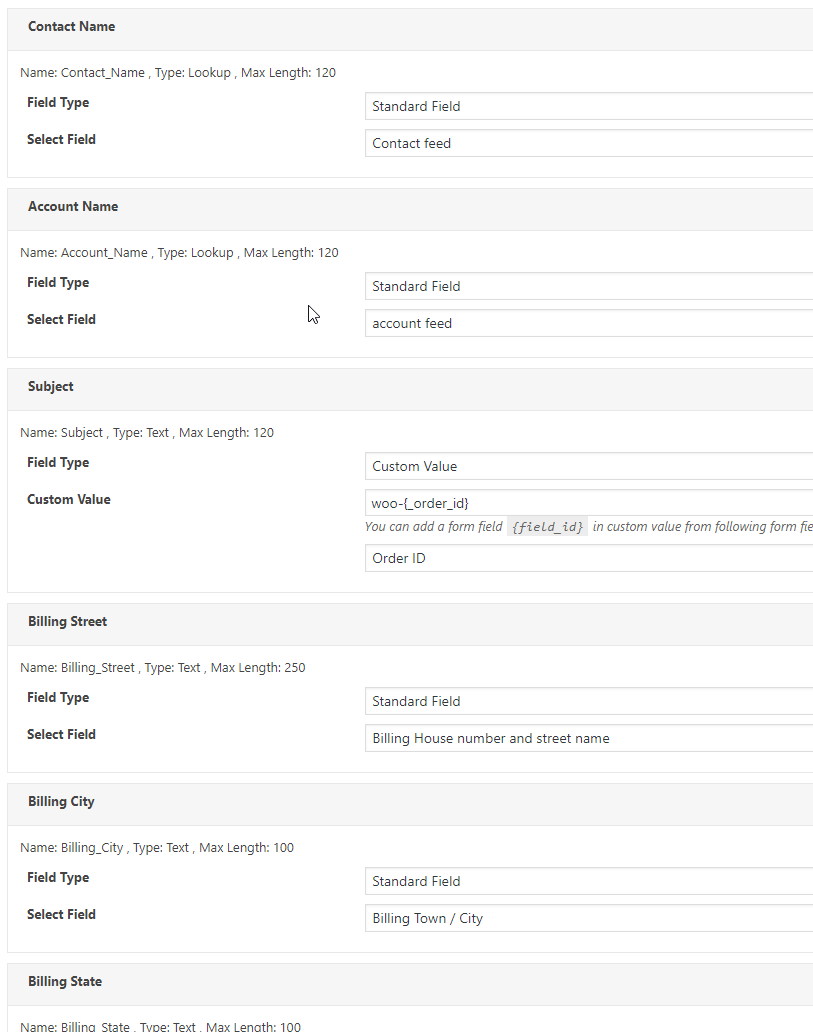 SalesOrder, Invoice Feed for Zoho Books, Inventory and Invoice.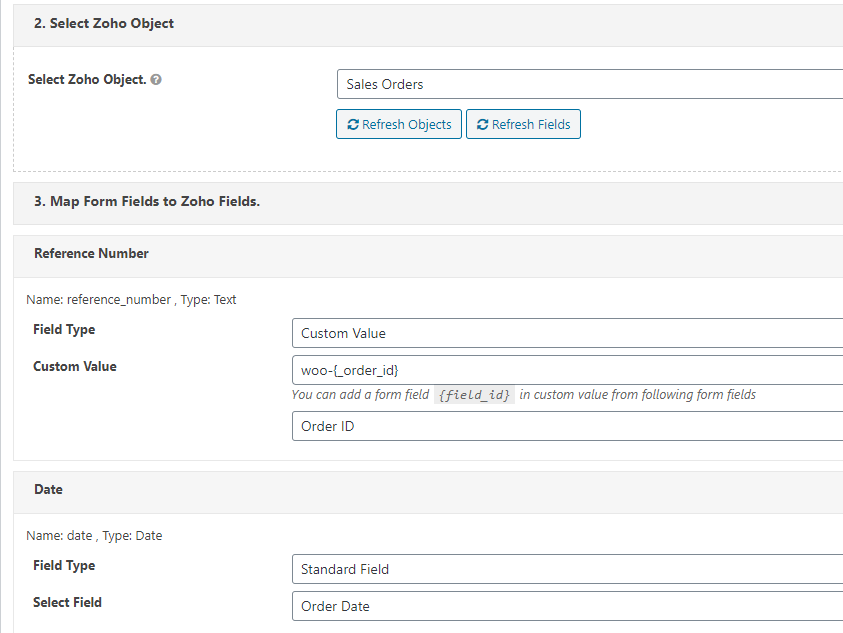 Assign Contact Or Account – Zoho Lookup fields.
Map previously created Contact/Account feed to Contact_Name or Account_Name  lookup fields. Feed trigger (send when order completes etc) should be same in all dependent feeds.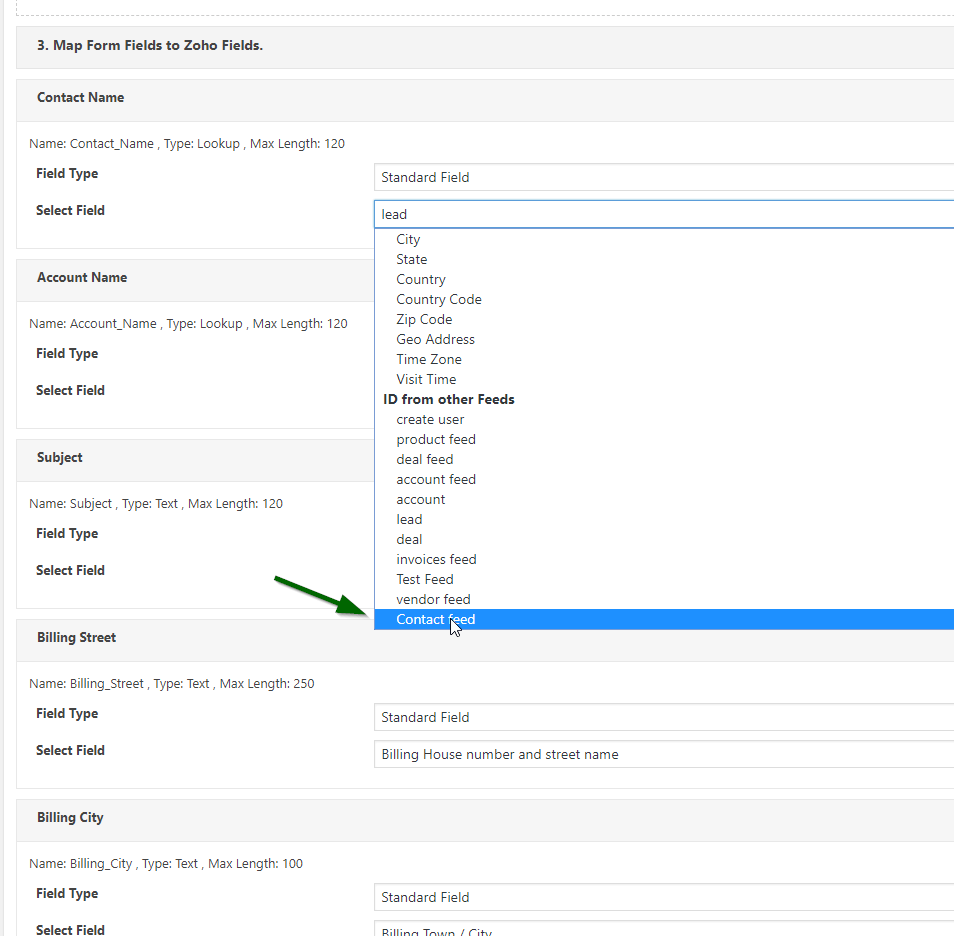 Add WooCommerce Line Items to Zoho
Simply check this checkbox.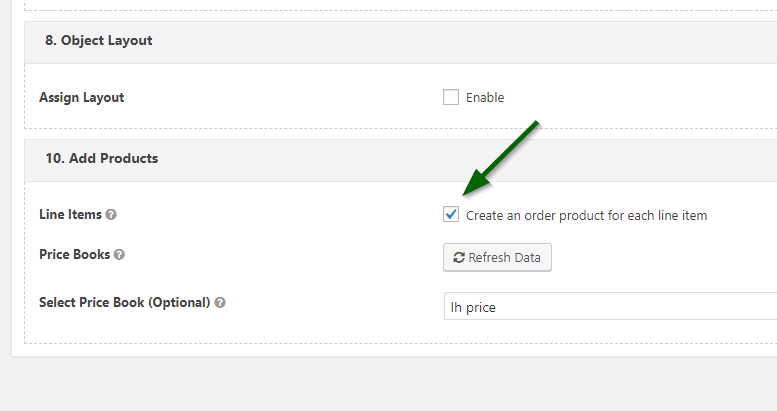 Automatically Send Woo Orders to Zoho
You can send orders to Zoho on any WooCommerce event like when order completes. You can open any WooCommerce Order and click "send to Zoho" button for sending data to Zoho.

Sync WooCommerce Products to Zoho
Create a feed , Select "Products" Object then map WooCommerce Product Attributes fields to Zoho Products fields.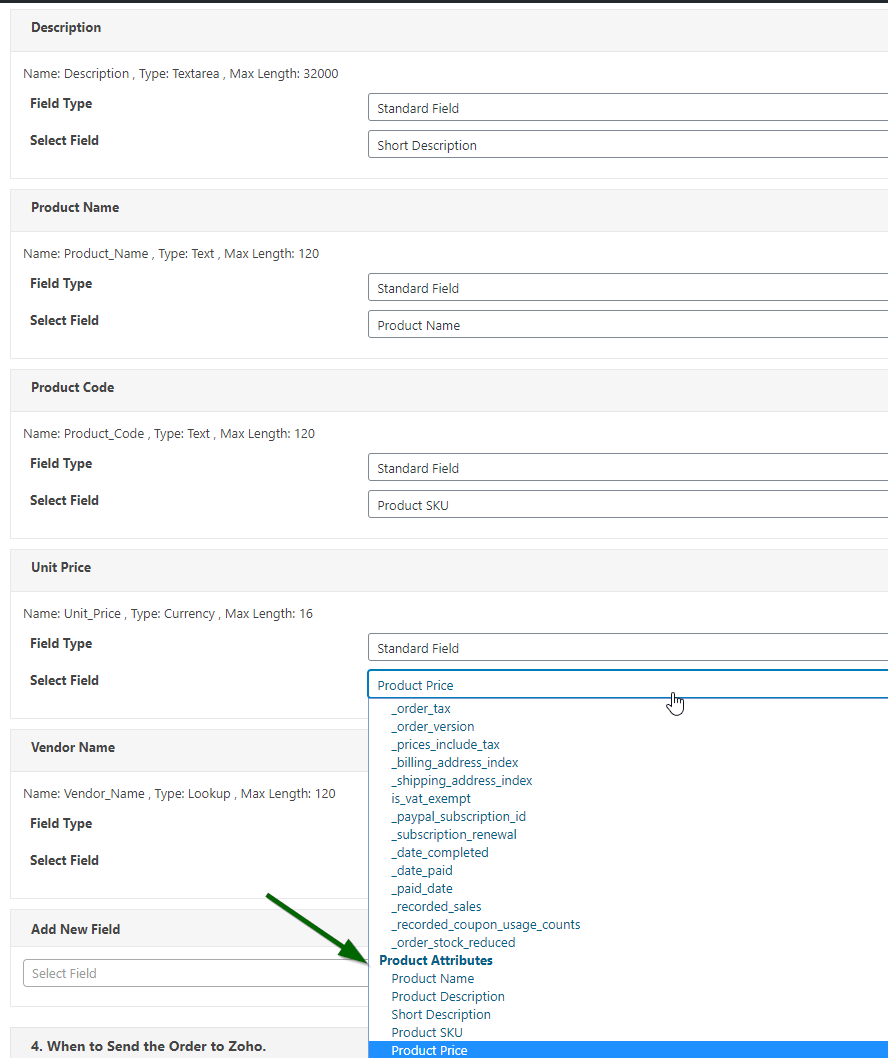 Finally select "Product Created/updated" event. When you will create a product or update existing product in WooCommerce , it will be sent to Zoho.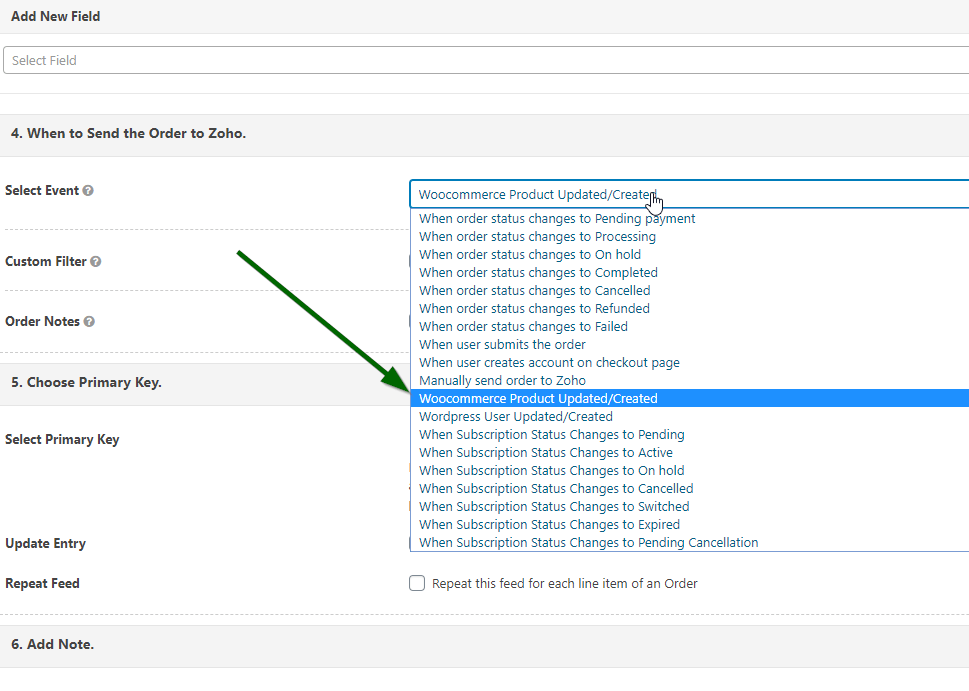 Sync Zoho Items and Stock Quantity to WooCommerce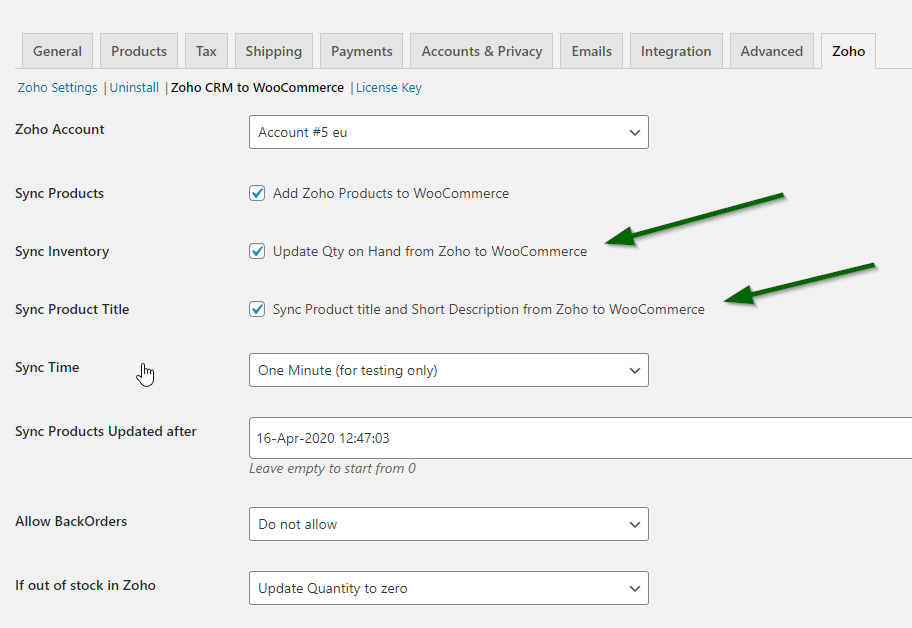 Sync Zoho Order Status to WooCommerce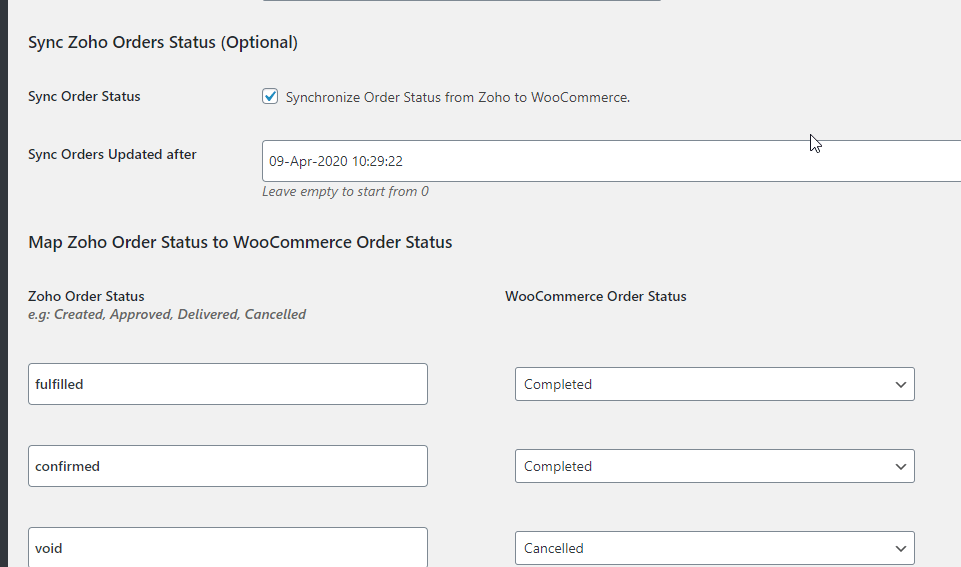 Send Order data updates to Zoho
Go to Woocommerce > Settings > Zoho and choose any option from settings. When you update customer name or address in woocommerce order , plugin auto sends this to Zoho.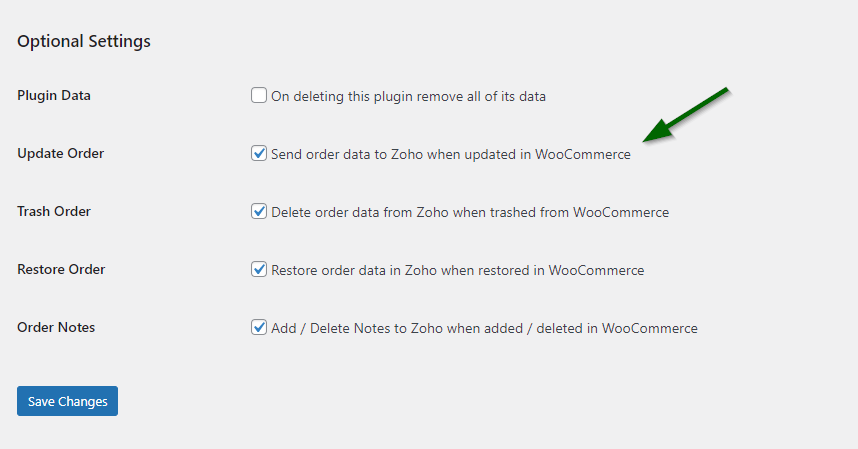 Sync WooCommerce Order Status  to Zoho CRM
Create a feed for Zoho Order/Invoice etc then map zoho order status field in feed and select Event (when you want to send wooccommerce status to zoho).

Mark Order as Paid in Zoho Books, Invoice and Inventory
Create a feed for SalesOrder , Payment and other feed for Invoice then select SalesOrder feed-in Invoices feed(Assign SalesOrder section). Please map one or two fields in Invoices feed otherwise it will not work.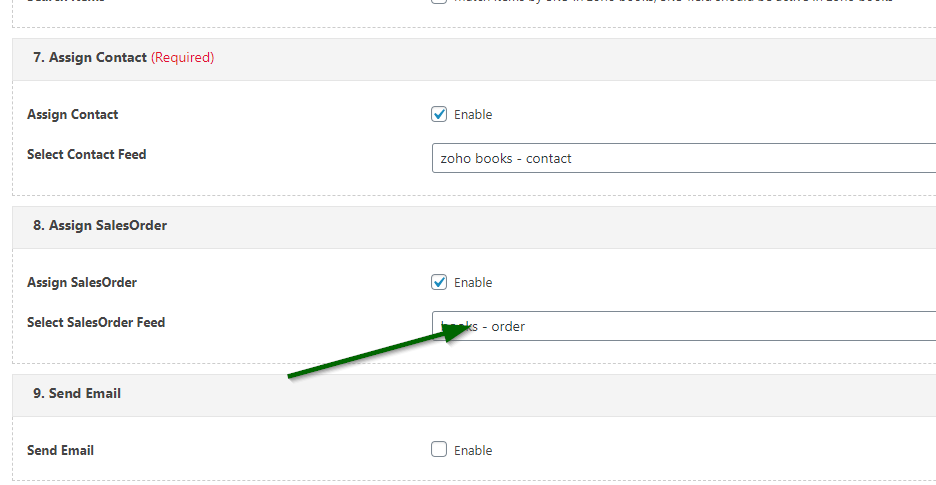 Send Order Currency from WooCommerce to Zoho Books, Invoices and Inventory
Map "Currency_id" field in Contact feed.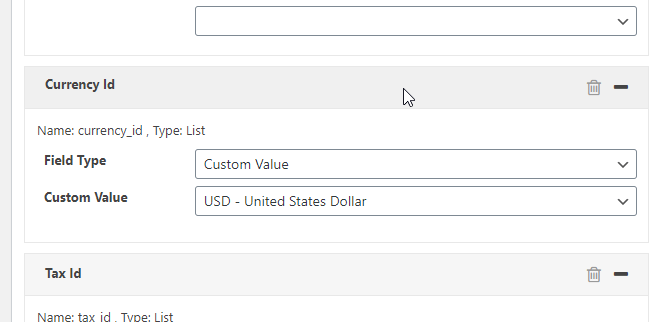 Sync WordPress Users to Zoho.
Create a feed , select any zoho Object , map fields from "WP User Fields" section and finally select "WordPress User Created" event. You can map custom user fields too.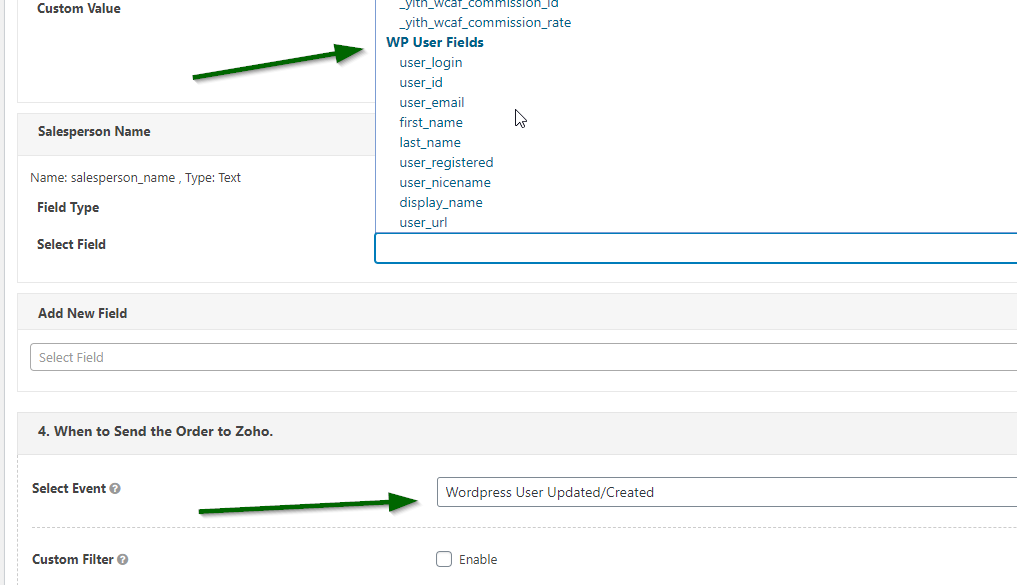 Send Shipping as Line Item to Zoho.
Create an item for shipping in zoho then copy its ID from browser url. Finally map following fields in feed.