Post data from WordPress to Zoho
Install any of our Zoho plugin then create a feed for Contact/Account/Lead. Map required fields in feed , set primary key (if needed).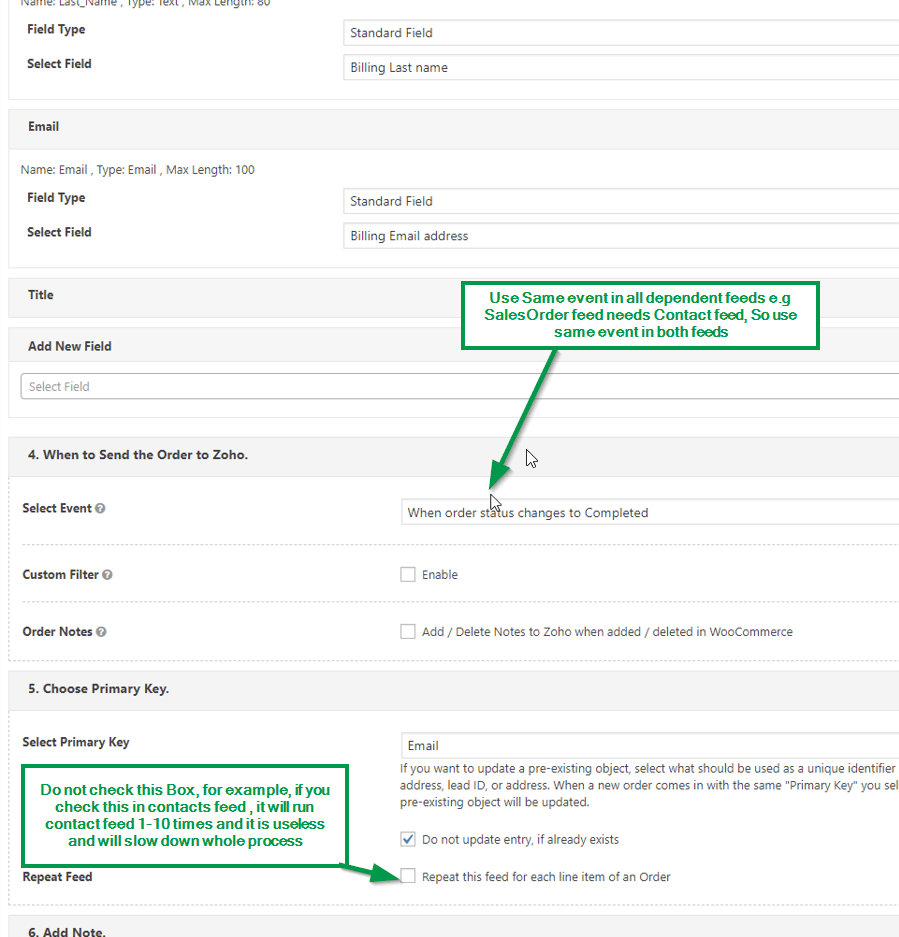 Feed for SalesOrder, Deal, Invoice etc
Create a Second feed for SalesOrder or Deal/Potential or Invoice. Map required fields.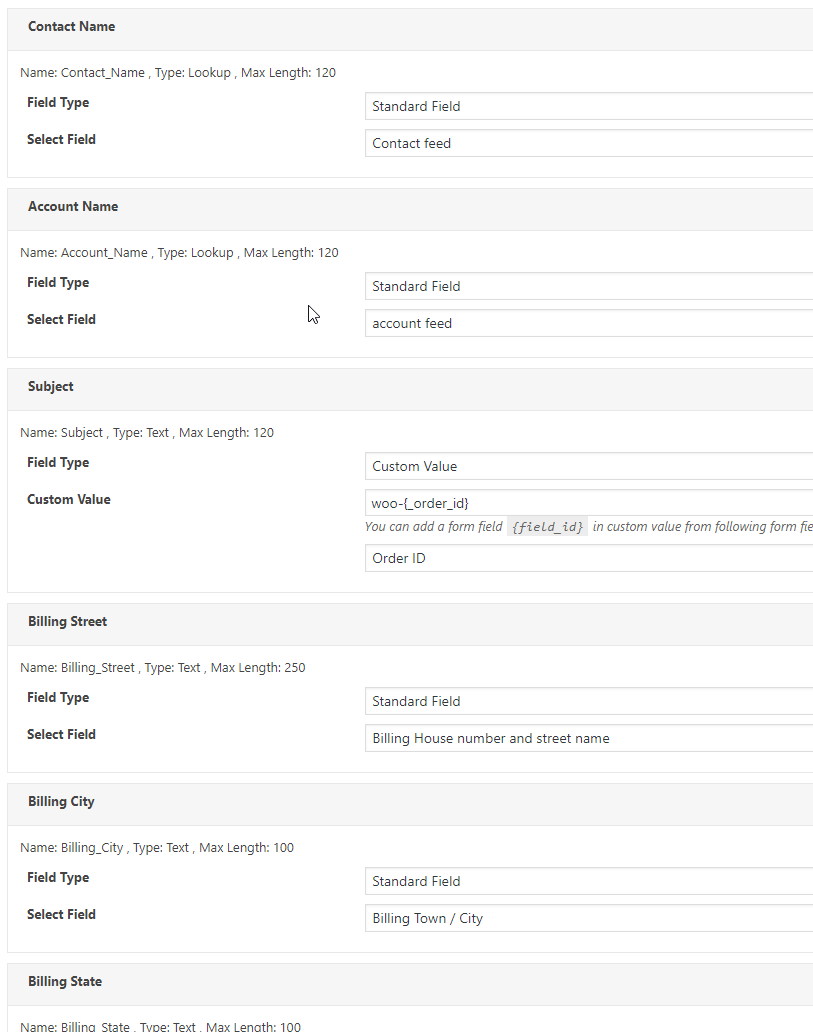 Assign Contact Or Account
Map previously created Contact/Account feed to Contact_Name or Account_Name  lookup fields.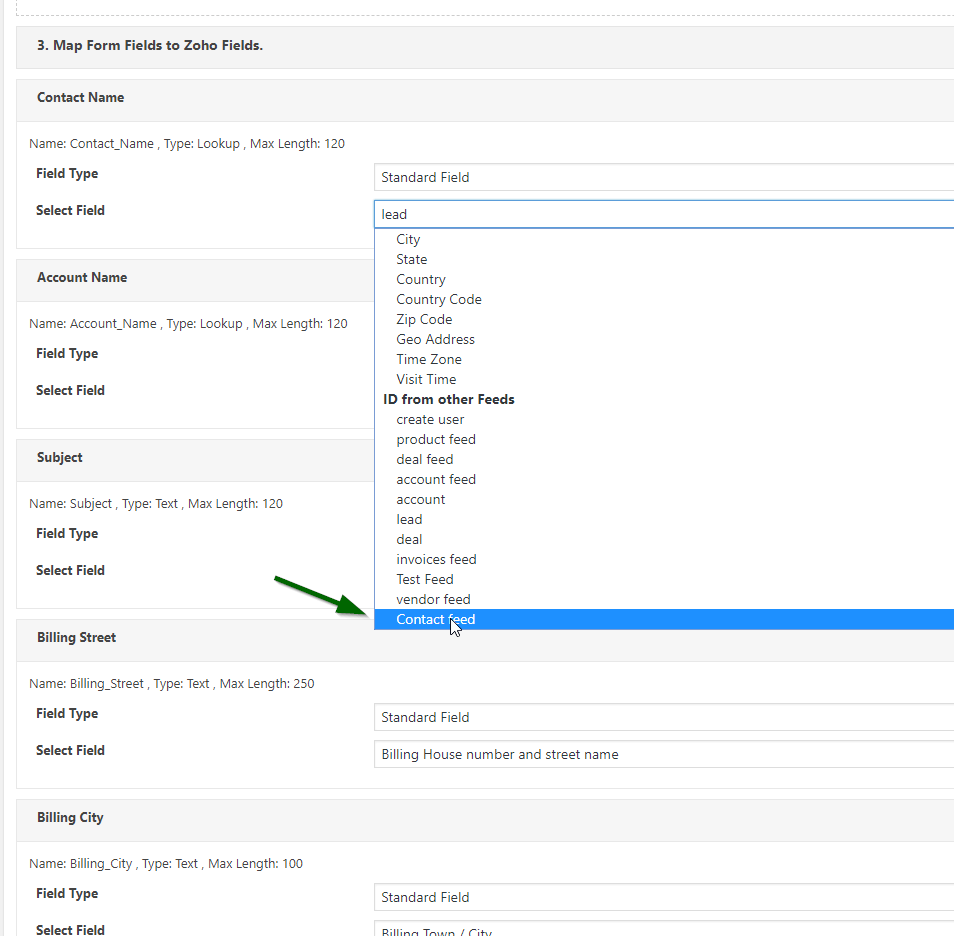 Add WooCommerce Line Items to Zoho
Simply check this checkbox.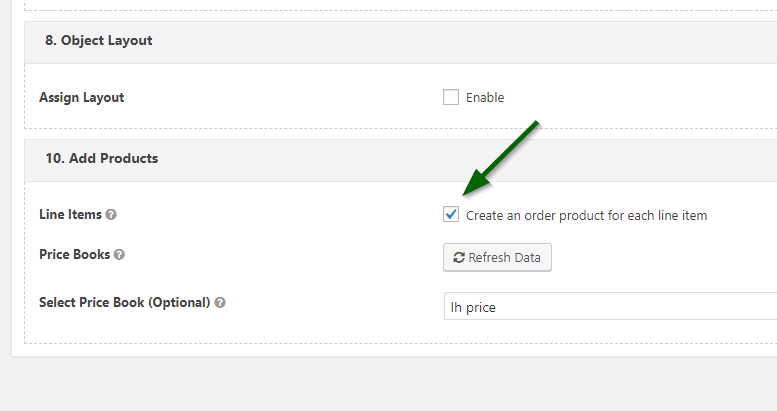 Sync WooCommerce Products to Zoho
Create a feed , Select "Products" Object then map WooCommerce Product Attributes fields to Zoho Products fields.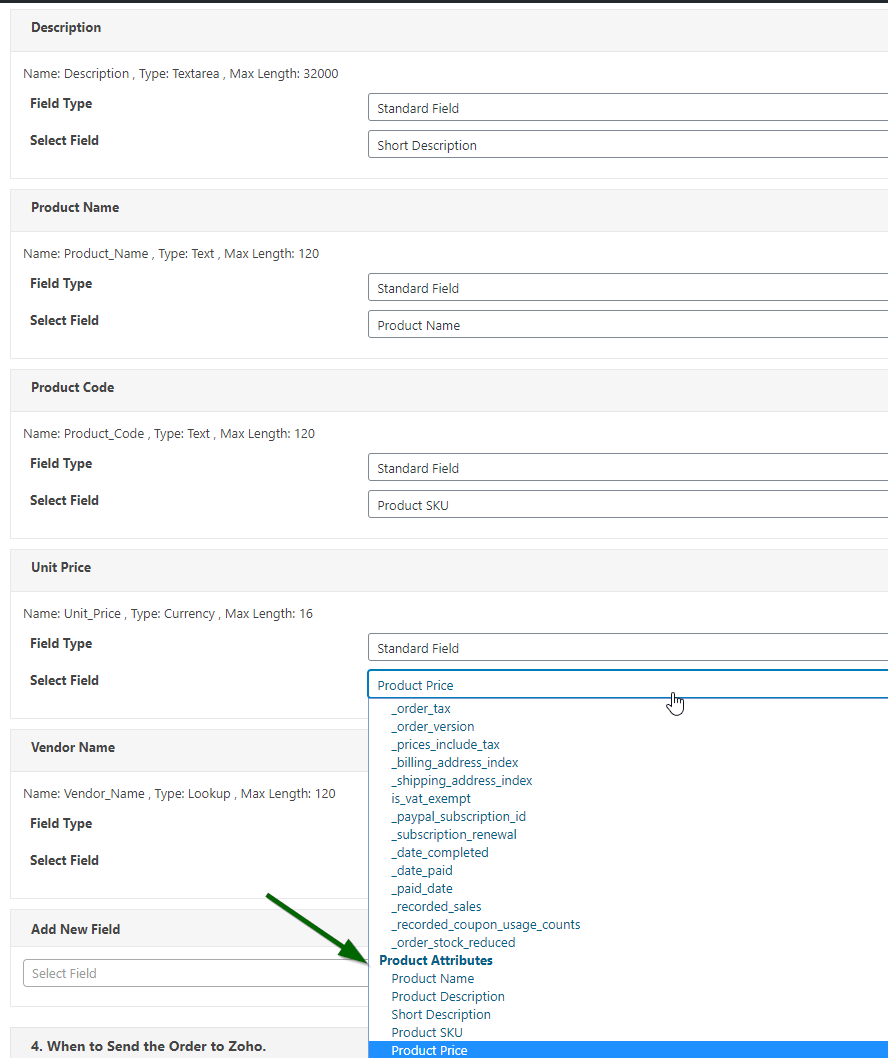 Finally select "Product Created/updated" event.