WordPress Add-ons
Conditional fields Add-on
Modify field value of Gravity Forms entry, Contact Form 7 entry and WooCommerce Order according to different conditions you set.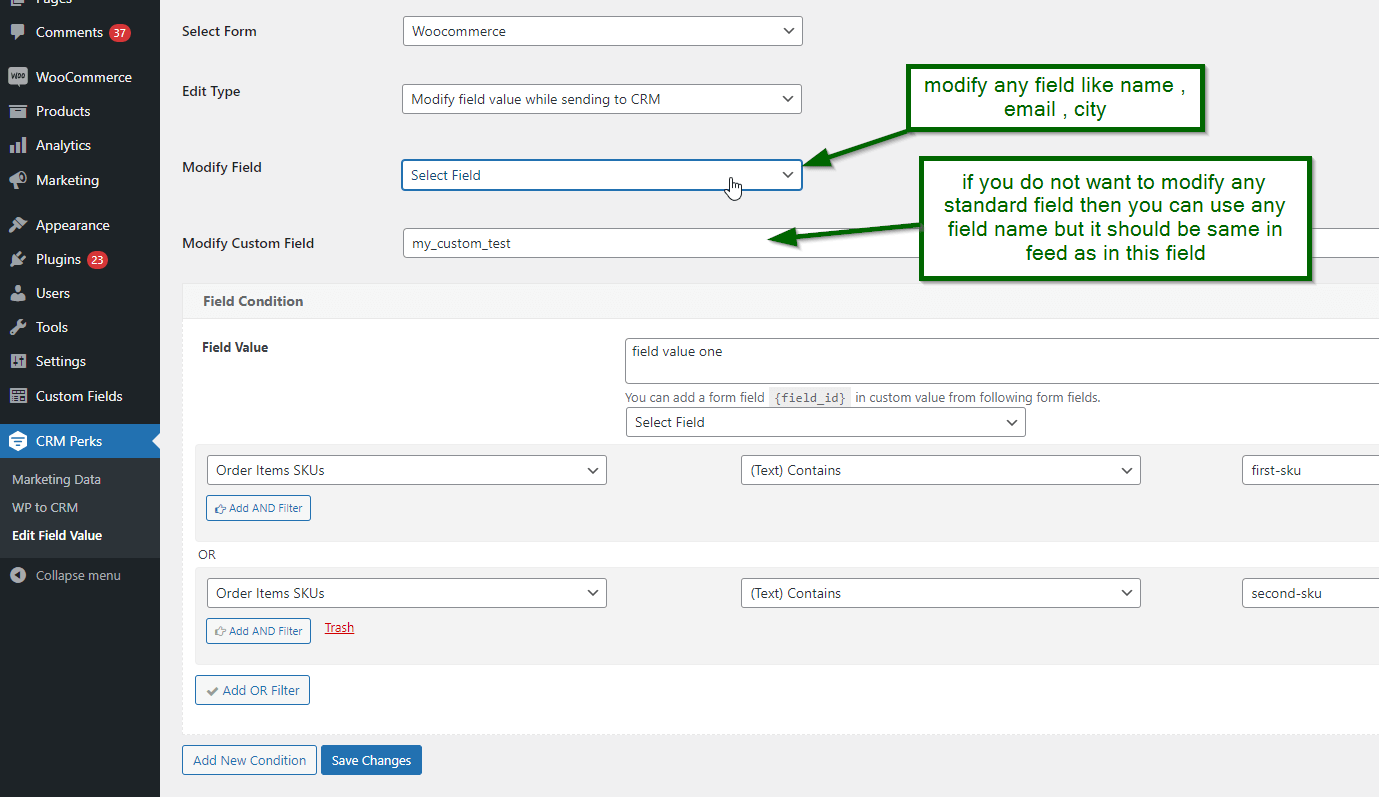 for example , if you want to change country value from "_unitedStates" to "US"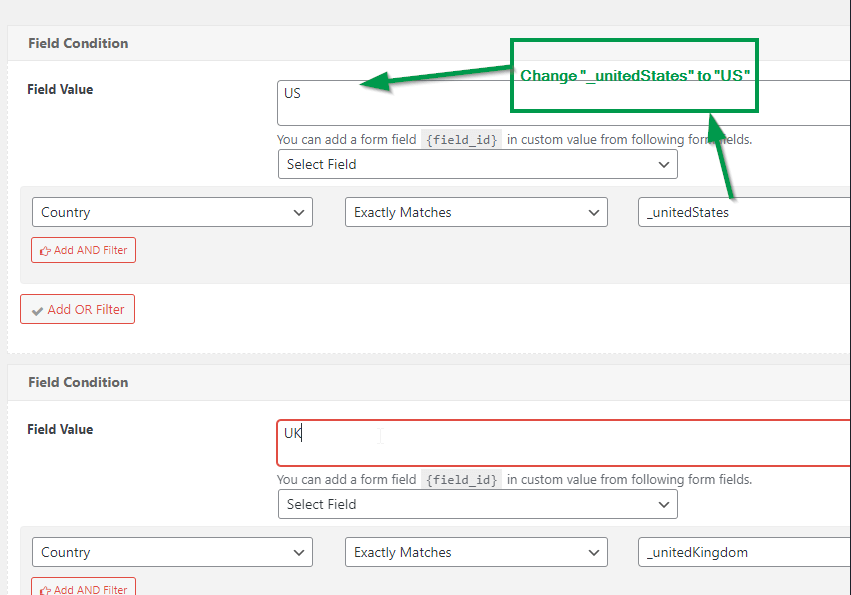 If you want to modify standard field then select same field in feed.

If you do not want to modify any standard field then set any field name like "new_custom_field" in feed.

You can set new field name as custom value too.